Gui Zhi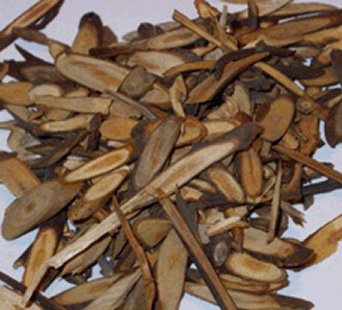 Gui Zhi in TCM:
Explore the properties of Gui Zhi according to Chinese
Nutrition and Traditional Chinese Medicine (TCM):
Factoids:
English Name: cinnamon twigs, cassia twigs
Pharmacuetical Name: Ramulus Cinnamoni
Properties: acrid, sweet, warm
Temperature:
warm
Channels:
LU, HT, UB
Flavors:
sweet, pungent
Tonifies:
yang
Special Properties:

disperses cold, clears damp, resolves water accumulations, disperses wind, resolves phlegm, alleviates bi syndrome
Actions / Indications:
Harmonizes Ying and Wei; release exterior wind-cold (in combination with bai shao to harmonize ying and wei; induces sweating to release exterior wind-cold excess)
Warms and unblocks channels (gynecological problems due to cold blockage of blood vessels, wind-cold-damp bi syndrome in joints and limbs, especially shoulder)
Warms Heart Yang Qi (irregular pulse, chest bi, palpitations due to obstructed flow of yang qi in chest or heart)
Warms Yang to Eliminate water or phlegm - reduces edema (phlegm, fluids and edema accumulations due to yang qi deficiency)
Special Notes:
Compare to Rou Gui
Gui Zhi has a slight diuretic effect, use caution with diuretic drugs.
Contraindications:
(cc: pregnancy)
(cc: excessive menstruation)
(cc: warm febrile disease, yin deficiency with heat, bleeding due to heat in blood)




As an Amazon Associate we earn from qualifying purchases. Please support this site by using the above links to order!