Hai Feng Teng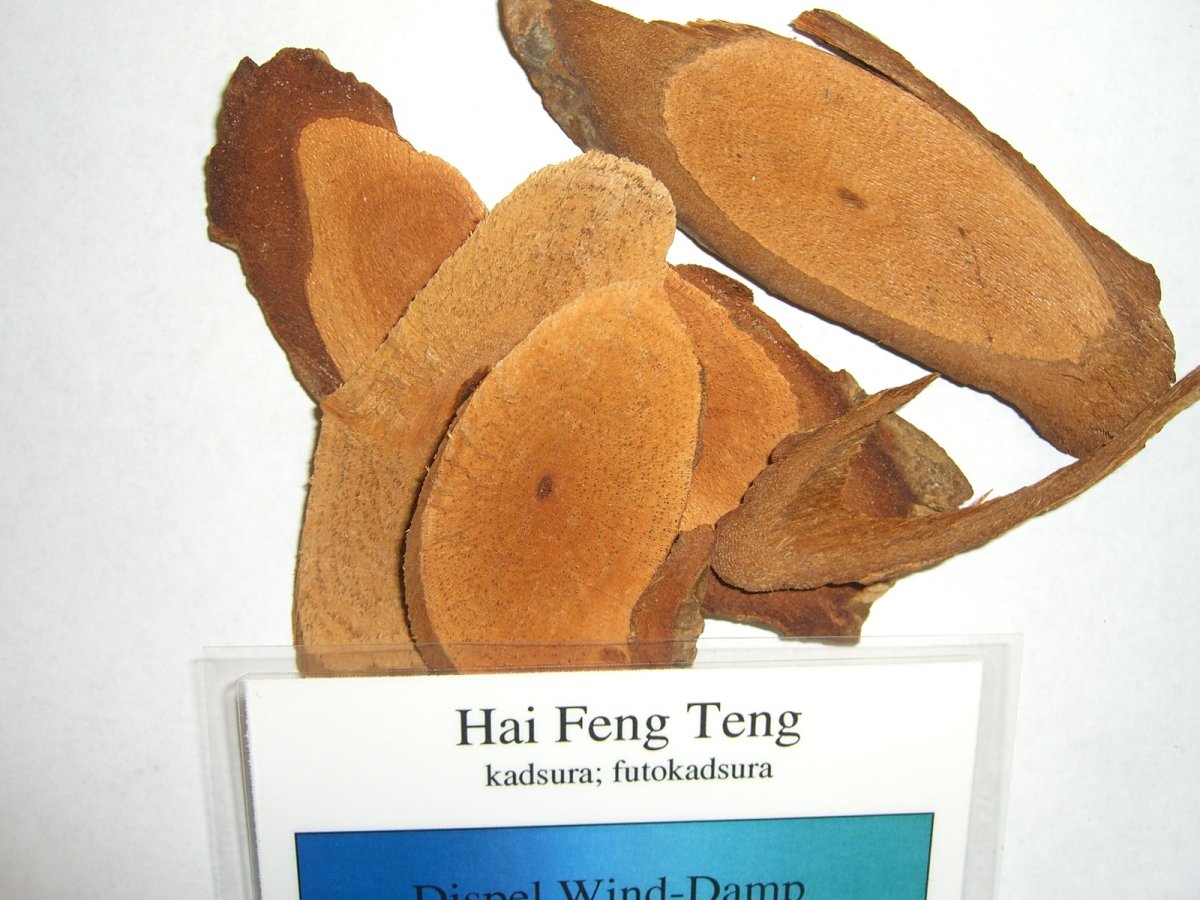 Hai Feng Teng in TCM:
Explore the properties of Hai Feng Teng according to Chinese
Nutrition and Traditional Chinese Medicine (TCM):
Factoids:
English Name: kadsura stem, futokadsura (pepper) stem
Pharmacuetical Name: Caulis Piperis Kadsurae
Properties: acrid, bitter, slightly warm
Temperature:
warm
Channels:
LV
Flavors:
bitter, pungent
Special Properties:

disperses cold, clears damp, disperses wind, alleviates bi syndrome
Actions / Indications:
Dispels wind-damp; unblocks channels (widely used for bi syndrome; wind-damp cold bi with painful stiff joints, low back pain, sore knees, cramping of tendons and muscles; pain due to trauma)
Special Notes:
Hai Feng Teng is associated with lowered blood pressure and increased blood perfusion to the coronary artery.
Compared to Hai feng teng, Wei Ling Xian is stronger and faster. Hai feng teng is milder and moves blood.