Bai Ji Li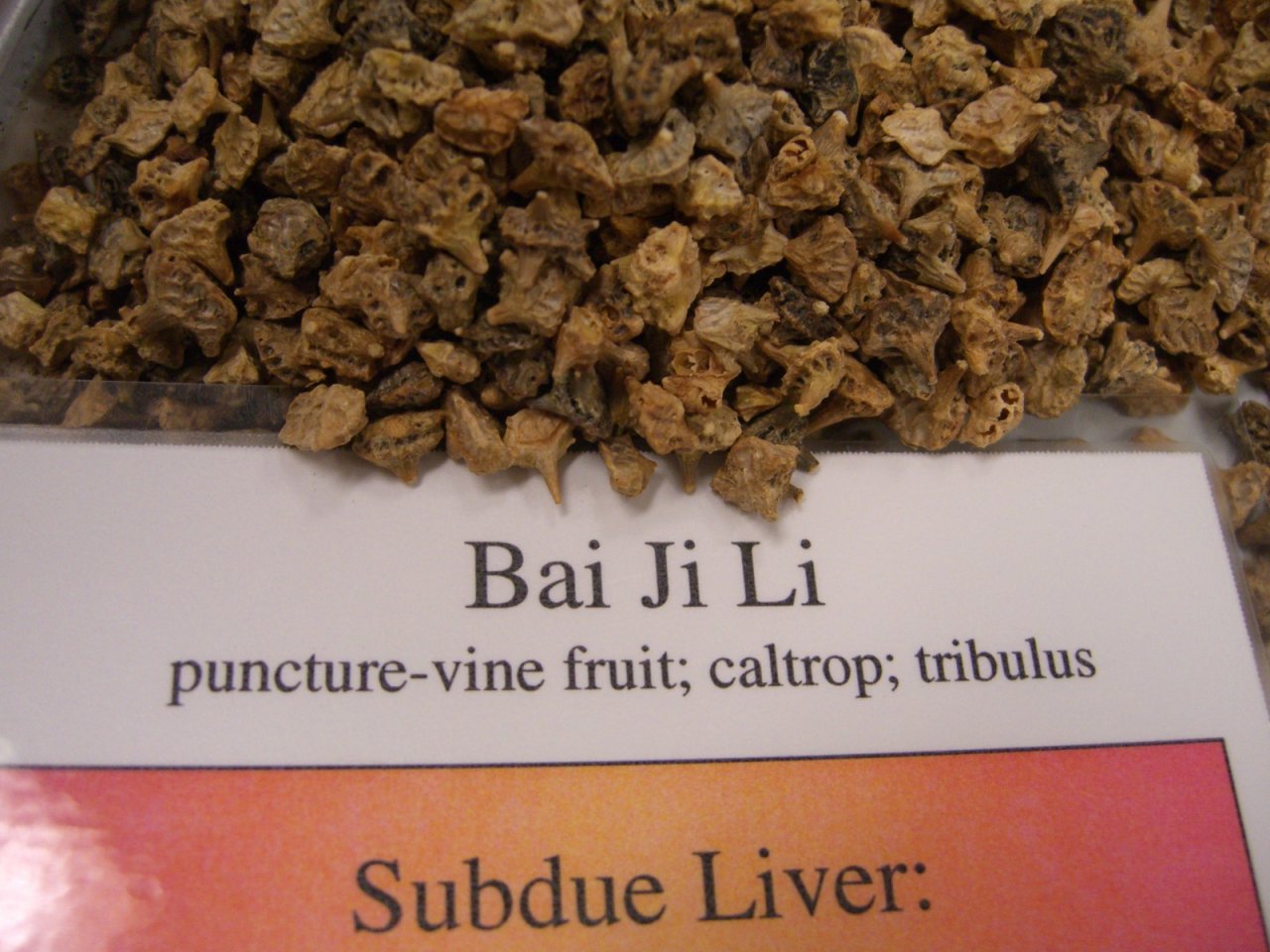 Bai Ji Li in TCM:
Explore the properties of Bai Ji Li according to Chinese
Nutrition and Traditional Chinese Medicine (TCM):
Factoids:
English Name: tribulus, puncture vine caltrop fruit
Pharmaceutical Name: Fructus Tribuli
Properties: bitter, acrid, neutral
Temperature:
neutral
Channels:
LV
Flavors:
bitter, pungent
Special Properties:

circulates qi, clears heat, disperses wind
Actions / Indications:
Pacifies LV and anchors Yang (headache, hypertension due to LYR, vertigo, dizziness due to LYR, migraines)
Facilitates smooth flow of LV qi (pain and distension of chest and flanks or insufficient lactation due to LV qi stag)
Dispels wind heat; brightens eyes (red, swollen, painful eyes; increased tearing, wind-heat in LV channel)
Dispels wind; stops itching (skin rashes with itching, vitiligo, eczema)
Special Notes:
In a clinical study 123 patients suffering from warts were treated with 100% success using bai ji li. Grind fresh herbs into a paste, rub on affected area until a burning sensation is felt. Do this once per day, or every other day, for a total of 1 to 4 doses.
Contraindications: