Ku Lian Gen Pi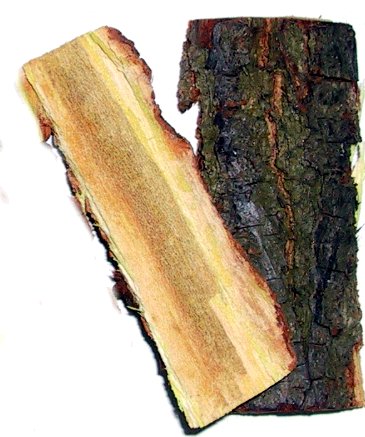 Ku Lian Gen Pi in TCM:
Explore the properties of Ku Lian Gen Pi according to Chinese
Nutrition and Traditional Chinese Medicine (TCM):
Factoids:
English Name: melia bark, Sichuan chinaberry bark, chinaberry tree bark
Pharmacuetical Name: Cortex Meliae
Properties: toxic, bitter, cold
Temperature:
cold
Channels:
ST, SP, LV
Flavors:
toxic, bitter
Special Properties:

expels parasites
Actions / Indications:
Kills Parasites (hookworms, roundworms, tape worms, pinworms, vaginal trichomonas infection, internal use or as enema)
Treats tinea Infections and Sores (use alone as powder as mix with vinegar or tea tree oil, apply topically for tinea, scabies, eczema)
Special Notes:
Commonly used to kill parasites, along with Shi Jun Zi.
However Ku Lian Pi is more toxic: slight overdose manifests as dizziness, headache, desire to sleep, nausea, or abdominal pain. Severe side effects can cause internal bleeding, hepatits, and even visual impairment.
The fresh form of Ku Lian Pi is markedly stronger to kill parasites.
Contraindications:
(cc: pregnancy)
(cc: not for long term use or weak constitution)
(cc: SP and ST deficiency; LV or KD disease
(cooking: difficult to dissolve so decoct longer: 45-60 minutes)