Mai Ya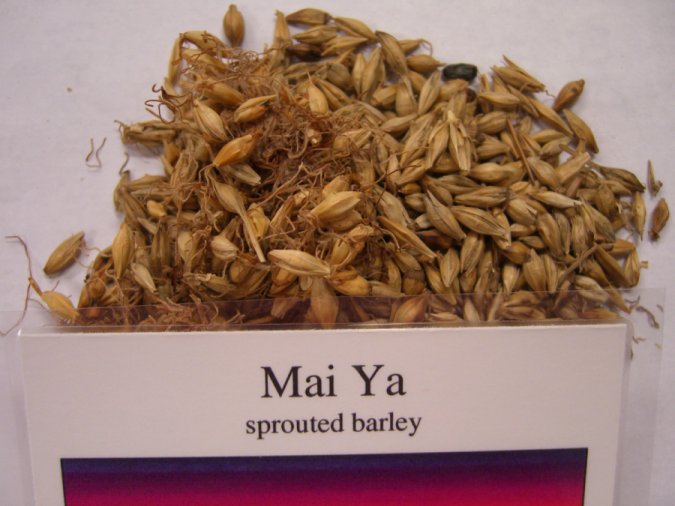 Mai Ya in TCM:
Explore the properties of Mai Ya according to Chinese
Nutrition and Traditional Chinese Medicine (TCM):
Factoids:
English Name: barley sprouts
Pharmacuetical Name: Fructus Hordei Germinatus
Properties: sweet, neutral
Temperature:
neutral
Channels:
ST, SP
Flavors:
sweet
Special Properties:

circulates qi, resolves food stagnation
Actions / Indications:
Dissolves food stagnation; strengthens stomach (poor digestion with accumulation from undigested starchy food and poorly digested milk in infants; weak digestion and poor appetite due to Spleen deficiency)
Inhibits Lactation (used to inhibit or stop lactation with painful, distended breasts)
Regulate smooth flow of LV qi (LV overacting SP, stifling sensation, distended epigastrium / hypochondriac regions; belching, loss of appetite
Special Notes:
Compare Mai Ya to Gu Ya, which more strongly nourishes stomach.
Use Mai Ya cautiously for patients who do not have food stagnation. Prolonged use may injure qi.
Contraindications:
(cc: during lactation)
(cc: gluten intolerance; celiac disease)