Pang Da Hai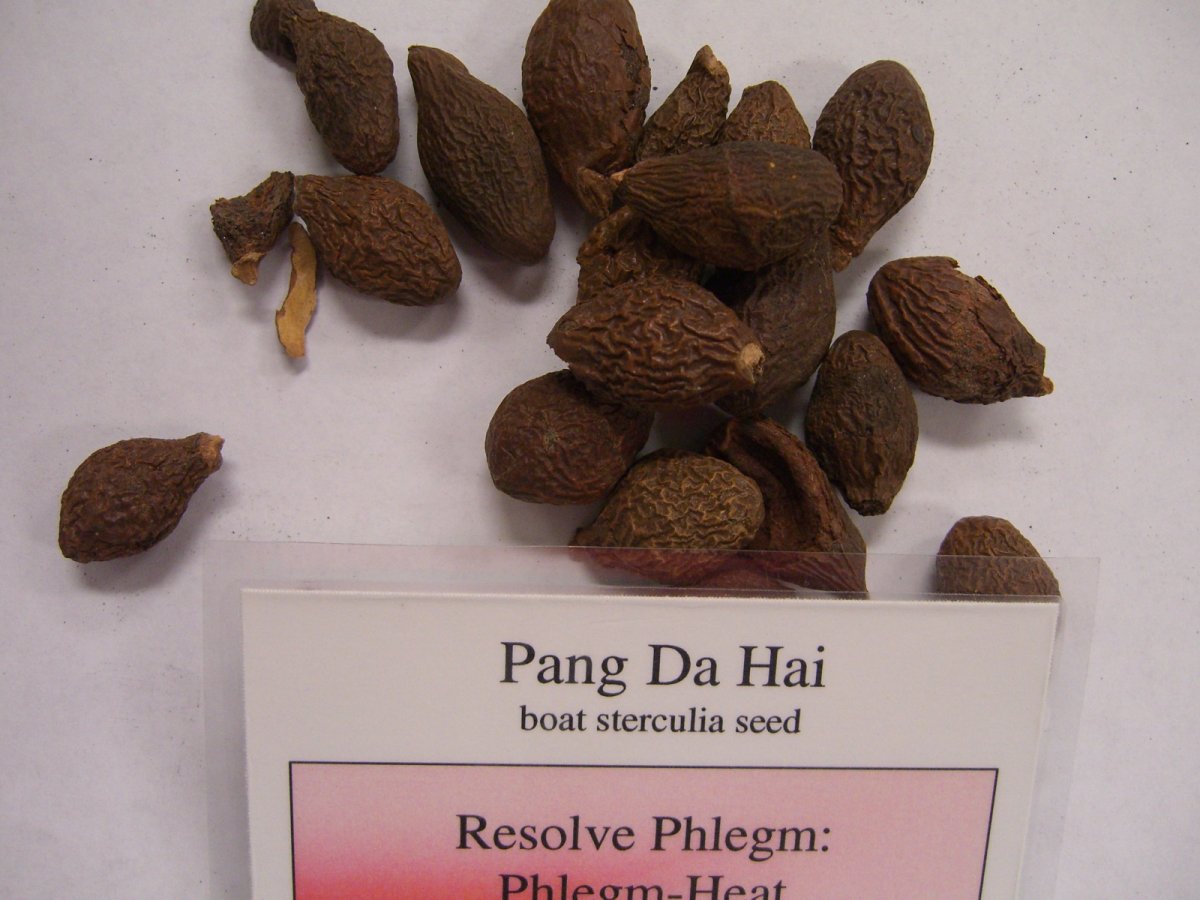 Pang Da Hai in TCM:
Explore the properties of Pang Da Hai according to Chinese
Nutrition and Traditional Chinese Medicine (TCM):
Factoids:
English Name: sterculia, boat-fruited sterculia seed
Pharmacuetical Name: Semen Sterculiae Lychnophorae
Properties: sweet, cold
Temperature:
cold
Channels:
LU, LI
Flavors:
sweet
Special Properties:

circulates qi, clears heat, resolves phlegm
Actions / Indications:
Clears Heat; Disperses LU qi (hoarse voice; sore throat, phlegm-heat cough, phlegm accumulation in LU with constrained LU qi)
Moistens intestines, Unblocks bowels (laxative effect for mild constipation due to heat alone, or in combination for severe cases)
Special Notes:
Pang Da Hai and Gu Zhi Hua are two of the best known herbs to restore loss of voice.
For mild constipation combine with Huo Ma Ren or Yu Li Ren. For severe constipation combine with purgatives.