Qu Mai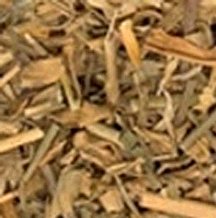 Qu Mai in TCM:
Explore the properties of Qu Mai according to Chinese
Nutrition and Traditional Chinese Medicine (TCM):
Factoids:
English Name: dianthus, lilac pink, Chinese pink, rainbow pink
Pharmacuetical Name: Herba Dianthi
Properties: bitter, cold
Temperature:
cold
Channels:
HT, SI, UB
Flavors:
bitter
Special Properties:

clears heat, clears damp
Actions / Indications:
Promotes Urination; Clears Damp-Heat from the BL (damp heat lin, stony lin, bloody lin)
Invigorates Blood to unblock menses (irregular menses or amenorrhea due to blood stasis and heat)
Special Notes:
Qu Mai is commonly used to regulate water circulation: the tip of Qu Mai has the strongest diuretic action compared to the stem and body.
For Shi Lin (stone lin) combine Qu Mai with Jin Qian Cao, Ji Nei Jin, and Hai Jin Sha.
Contraindications:




As an Amazon Associate we earn from qualifying purchases. Please support this site by using the above links to order!