Ting Li Zi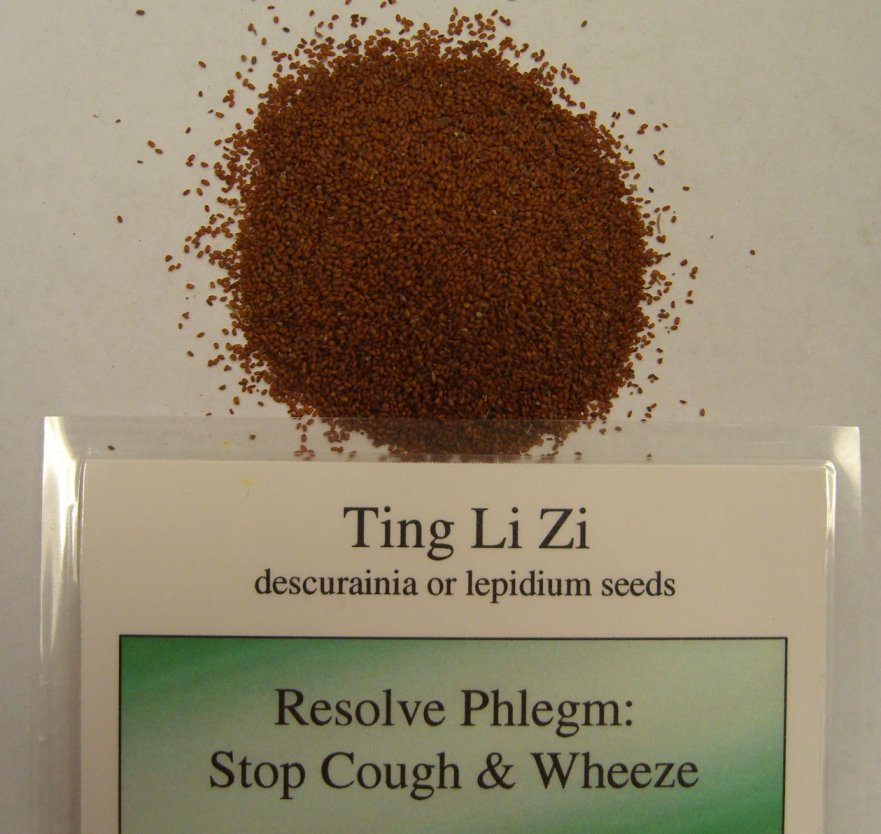 Ting Li Zi in TCM:
Explore the properties of Ting Li Zi according to Chinese
Nutrition and Traditional Chinese Medicine (TCM):
Factoids:
English Name: descurainia, lepidum
Pharmacuetical Name: Semen Descurainiae seu Lepidii
Properties: acrid, bitter, very cold
Temperature:
cold
Channels:
LU, UB
Flavors:
bitter, pungent
Special Properties:

clears heat, resolves water accumulations, resolves phlegm
Actions / Indications:
Drains LU heat; dissolves phlegm; calms wheezing (excess-type wheezing or coughing with copious sputum; gurgling in throat due to phlegm or LU heat)
Promotes urination; reduces edema (facial edema; edema and water retention in chest or abdomen with urinary difficulty due to stagnation of LU and UB qi)
(cc: caution with deficient patients)
(cc: cough or wheeze due to LU deficiency)
(cc: edema due to SP deficiency)
Special Notes:
Ting Li Zi is known as the herb to purge large amounts of phlegm from the LU. Often used for fullness in chest with inability to lie down.
One of the recent clinical uses for Ting Li Zi is to treat congestive heart failure with dyspnea and edema.
Ting Li Zi is similar to Sang Bai Pi but stronger in function.