Ci Shi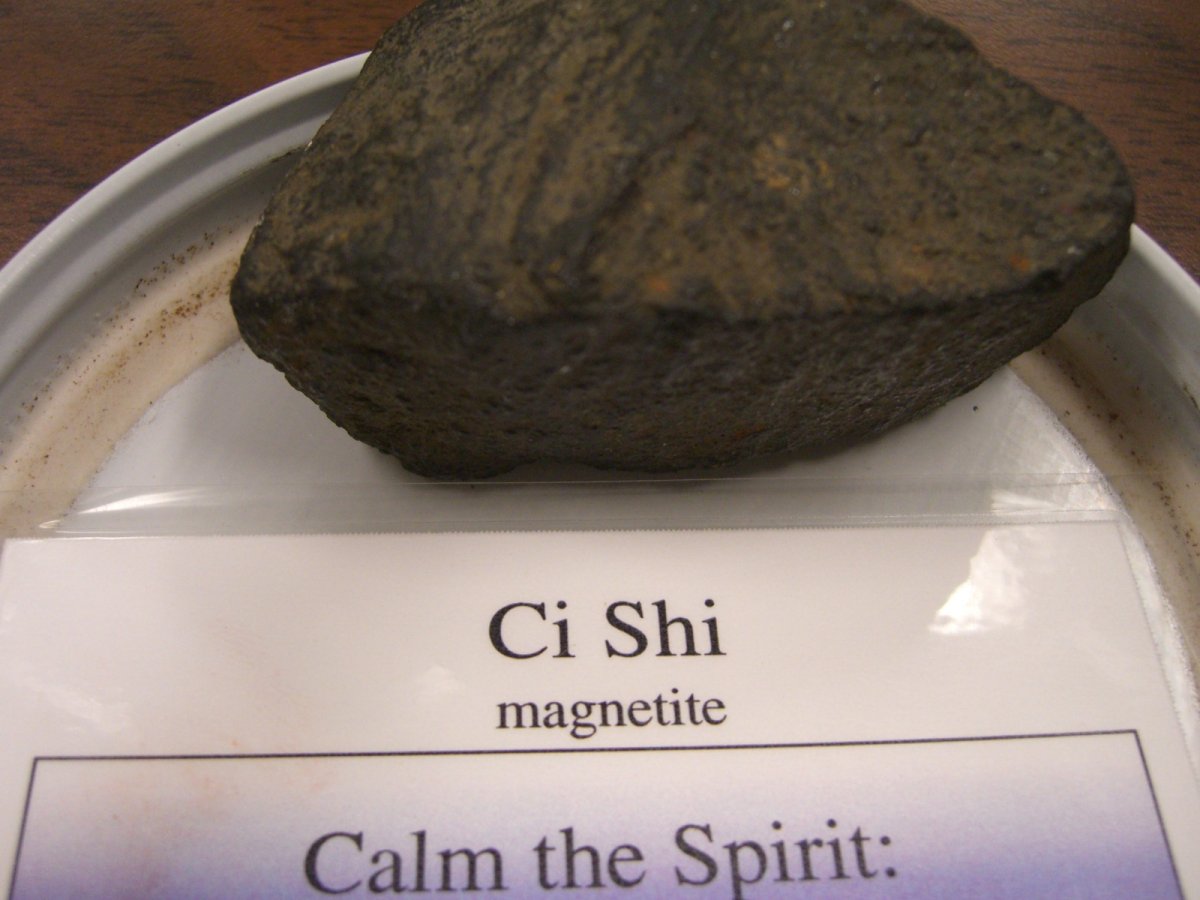 Ci Shi in TCM:
Explore the properties of Ci Shi according to Chinese
Nutrition and Traditional Chinese Medicine (TCM):
Factoids:
English Name: lodestone, magnetite
Pharmacuetical Name: Magnetium
Properties: acrid, salty, cold
Temperature:
cold
Channels:
HT, KD, LV
Flavors:
salty, pungent
Special Properties:

circulates qi, clears deficent heat
Alternate Forms:
cui is a tempering process of preparing by frying, dipping in vinegar, then pulverizing. Its better for nourishing KD and grasping qi
sheng is better for anchoring yang and calming liver
For hearing loss combine Ci Shi with Shu di Huang, Shan Zhu Yu, and Shan Yao.
Actions / Indications:
Anchors yang and calms spirit (restlessness, palpitations, insomnia, irritability)
Calms LV; anchors floating yang (vertigo, dizziness, tremors; convulsions in children due to fever, irritability, restlessness, seizures)
Nourishes KD and LV; improves hearing and vision (clears deficient fire, tinnitus, hearing loss; visual disturbances due to LV and KD deficiency)
Aids Kidney to Grasp Qi (chronic asthma due to KD failing to grasp qi)
Special Notes:
(cooking: crush and cook 20-30 minutes first)
Ci Shi and other heavy mineral substances should be used with caution because they could injure the SP and ST.
Contraindications:
(cc: weak SP/ST, hard to digest: caution for OD or long-term use)