Deng Xin Cao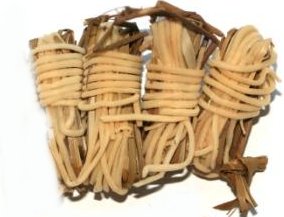 Deng Xin Cao in TCM:
Explore the properties of Deng Xin Cao according to Chinese
Nutrition and Traditional Chinese Medicine (TCM):
Factoids:
English Name: juncus, rush
Pharmacuetical Name: Medulla Junci
Properties: sweet, bland, cool
Temperature:
cool
Channels:
LU, HT, SI
Flavors:
sweet
Special Properties:

resolves water accumulations
Actions / Indications:
Promotes urination; unblocks PUD (hot PUD, scanty dark urine, edema)
Clears HT; eliminates irritability ( irritability; insomnia, night terrors)
Special Notes:
Can be used instead of Ai Ye as a type of moxibustion: "deng huo jiu"
Charred Deng Xin Cao also helps prevent bleeding.




As an Amazon Associate we earn from qualifying purchases. Please support this site by using the above links to order!