Fu Ling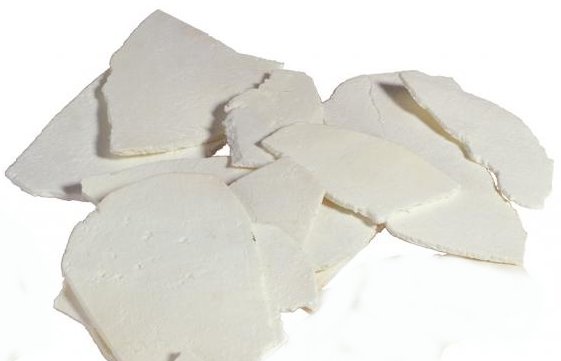 Fu Ling in TCM:
Explore the properties of Fu Ling according to Chinese
Nutrition and Traditional Chinese Medicine (TCM):
Factoids:
English Name: poria, indian bread, tuckahoe
Pharmacuetical Name: Poria
Properties: sweet, bland, neutral
Temperature:
neutral
Channels:
SP, HT, UB, KD
Flavors:
sweet
Tonifies:
qi
Special Properties:

clears damp, resolves water accumulations, resolves phlegm
Alternate Forms:
bai fu ling- diuretic and for tonifying
chi fu ling- light red - more for damp-heat
fu ling pi- skin
fu shen- better for calming spirit: center of fungus (around the root)
Actions / Indications:
Resolves dampness, promotes urination (various types of edema, urinary difficulty, PUD, or scanty urine due to cold or heat, excess or deficiency)
Strengthens SP, harmonizes middle jiao (SP deficiency with damp with symptoms of low appetite, diarrhea, epigastric distension; congested fluids causing palpitations, dizziness; phlegm-damp due to SP deficiency)
Quiets heart, calms spirit (palpitations; insomnia, forgetfulness)
Special Notes:
Be sure to slice thin when cooking: even after cooking a block of Fu Ling may be dry in the middle.
Zhu Ling has a stronger diuretic function than Fu Ling, and without the tonic properties.
Contraindications:
(cc: frequent, copious urination due to deficient cold)




As an Amazon Associate we earn from qualifying purchases. Please support this site by using the above links to order!