Gan Jiang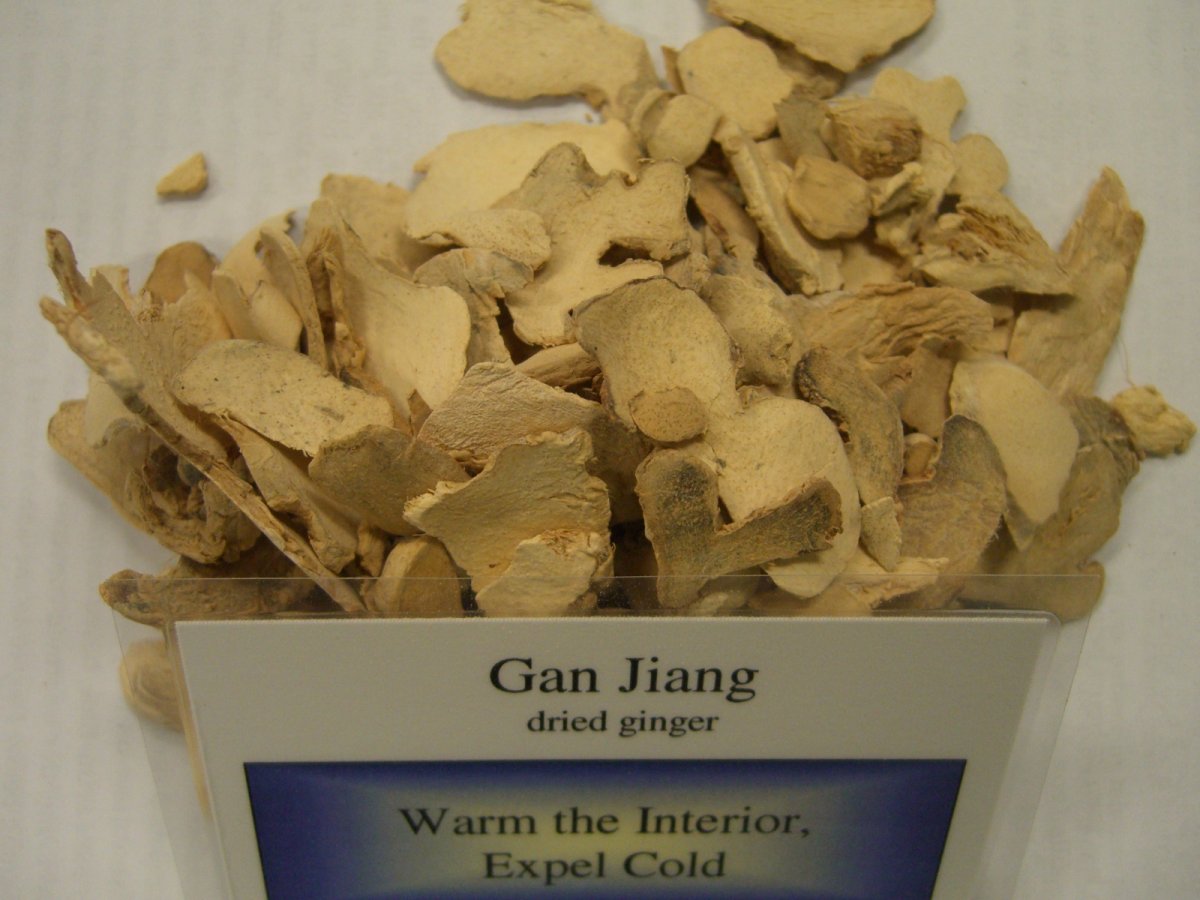 Gan Jiang in TCM:
Explore the properties of Gan Jiang according to Chinese
Nutrition and Traditional Chinese Medicine (TCM):
Factoids:
English Name: dried ginger
Pharmacuetical Name: Rhizoma Zingiberis
Properties: acrid, hot
Temperature:
hot
Channels:
LU, ST, SP, HT
Flavors:
pungent
Tonifies:
yang
Special Properties:

disperses cold, resolves phlegm
Actions / Indications:
Warms middle jiao; expels cold (epigastric and abdominal pain, vomiting, diarrhea due to excess external cold or cold due to SP yang deficiency)
Restores devastated yang; expels cold (yang collapse with very weak pulse and cold limbs)
Warms Lung; transforms phlegm (Lung cold with cough, asthma, thin watery white sputum)
Special Notes:
"Without gan jiang, Fu Zi is not hot" (refers to mutual accentuation). "Gan Jiang stays and Fu Zi walks".
Compare Gan Jiang with Sheng Jiang, and Pao Jiang have similar yet different functions.
Gan Jiang warms SP and LU while Fu Zi warms HT yang, SP yang, and KD yang.
Contraindications:
(cc: pregnancy)
(cc: yin deficiency with heat signs)
(cc: reckless movement of hot blood)